At American Pediatric Sedation Center, we practice sedation dentistry with a board-certified pediatric dentist who has a sedation license along with a physician anesthesiologist.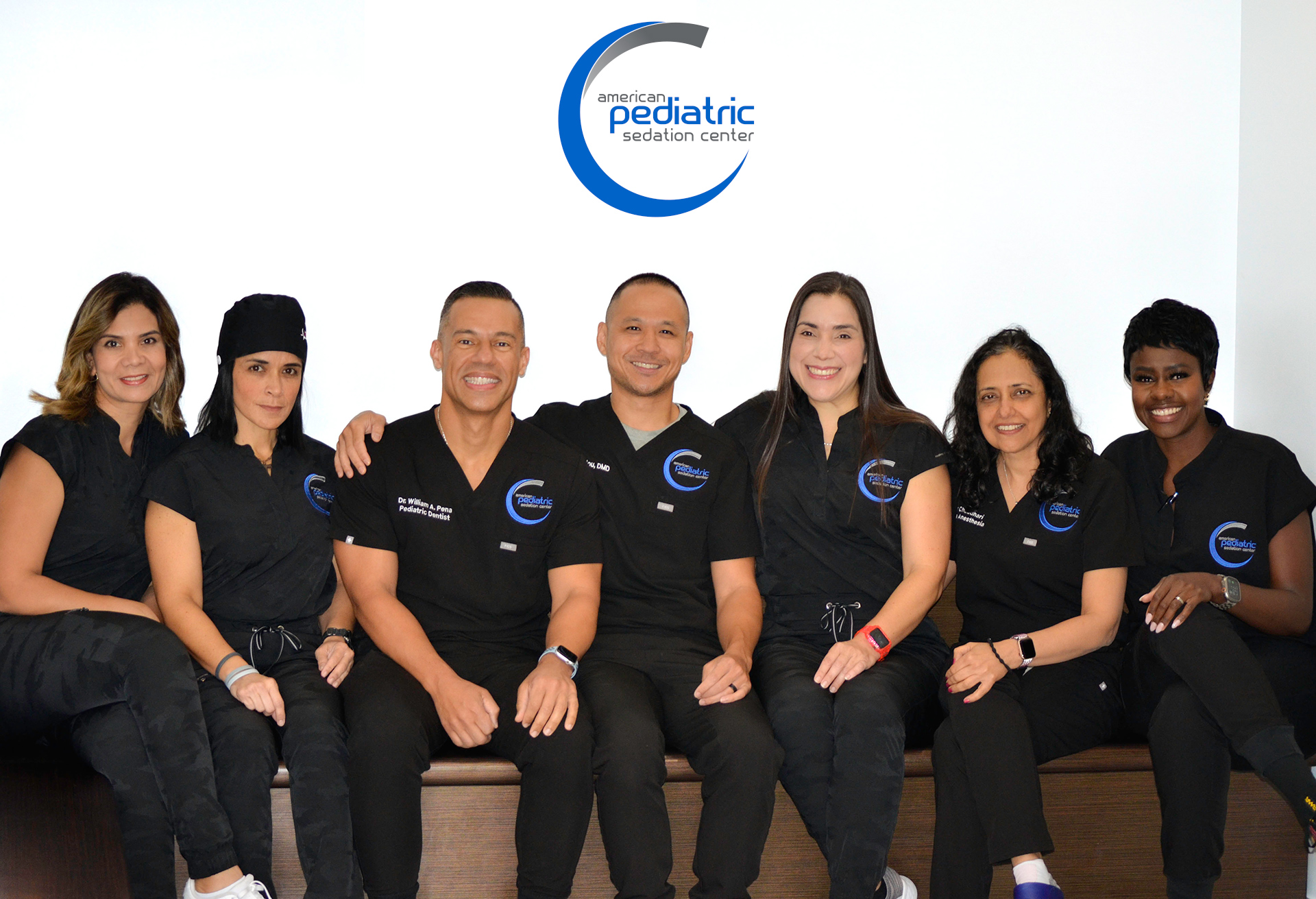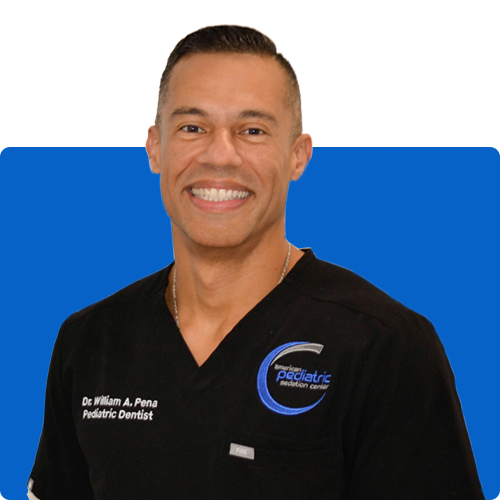 Board-Certified Pediatric Dentist
Dr. Peña is a Board-Certified Pediatric Dentist who has extensive experience in the dental care of children, adolescents and special needs patients. He received a dual-degree, Doctor of Dental Medicine (D.M.D.) and Master's in Business Administration (M.B.A.), from Nova Southeastern University and graduated with top honors. He completed his residency at the University of California, San Francisco (UCSF), where he received a Certificate of Advanced Education in Pediatric Dentistry and a Master's degree in Oral and Craniofacial Sciences.
Dr. Peña is also the recipient of the honorary Eric B. Bystrom, D.D.S. Memorial Pediatric Dentistry Award for Excellence in the Treatment of Special Needs Patients. His research on the treatment and management of special needs patients has been published in nationally recognized dental journals. He is also trained in Pediatric Advanced Life Support (PALS) and holds a sedation permit for the administration of oral medicine for patients. Dr. Peña is currently a clinical professor at Nova Southeastern University Department of Pediatric Dentistry and has professional affiliations with the American Academy of Pediatric Dentistry, American Cleft Palate-Craniofacial Association, and the Florida Dental Association.
On a personal note, Dr. Peña and his wife are the proud parents of three beautiful children, Adrian, Leia and Annabelle. He has been a South Florida native for the past 30 years and is actively involved in giving back to the community, both at home and abroad. He has participated in community events such as Give Kids a Smile for the past five years and has attended medical missions to Jamaica and Guatemala. Dr. Peña's personal philosophy is that every child should receive dental care in a warm, compassionate manner, and our office is geared toward fulfilling this goal. 
Board-Certified Pediatric Dentist
Dr. Will Liou is a Board-Certified pediatric dentist who strives to provide the best possible experience for his patients. He believes that the enjoyable visits the children have will facilitate a positive attitude toward seeing the dentist and also motivate them to improve their oral hygiene at home. Dr. Liou is a native of Florida, born in Gainesville where he later moved to Orlando. He received his undergraduate degree in biomedical engineering at the Georgia Institute of Technology and later returned to his birthplace to receive his dental degree (D.M.D.) at the University of Florida. He realized that his passion was working with children and completed a three-year pediatric dental program at the University of California in San Francisco (UCSF). Dr. Liou received a certificate of Advanced Education in Pediatric Dentistry and a Master's degree in Oral and Craniofacial Sciences at UCSF. During his three years at UCSF, he received extensive training in hospital dentistry, oral conscious sedation, and working with special needs patients. Dr. Liou currently practices out of our Coral Springs and Pembroke Pines locations.
In his time during dental school and residency, he participated in mission trips to Ecuador and the Dominican Republic, Special Olympics, and Give Kids a Smile. He is a big believer in community service and helping the underserved. He hopes to organize a trip one day back to Taiwan (his nationality) to provide dental services to the children there. He is PALS (Pediatric Advanced Life Support) certified and is also affiliated with the American Academy of Pediatric Dentistry and the California Society of Pediatric Dentistry.
In his spare time, Dr. Liou enjoys spending time with his wife, two children, and dog, Bailey. He also enjoys playing and watching sports, especially the Florida Gators and Orlando Magic.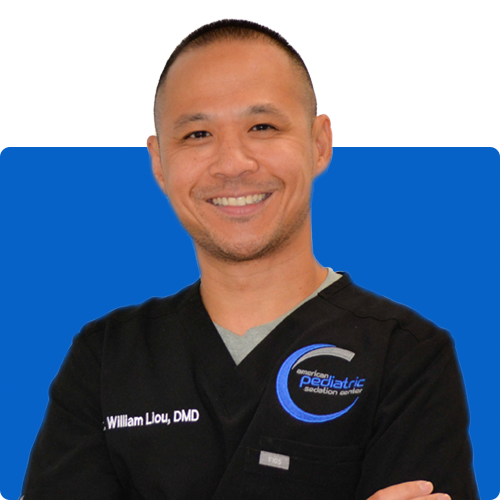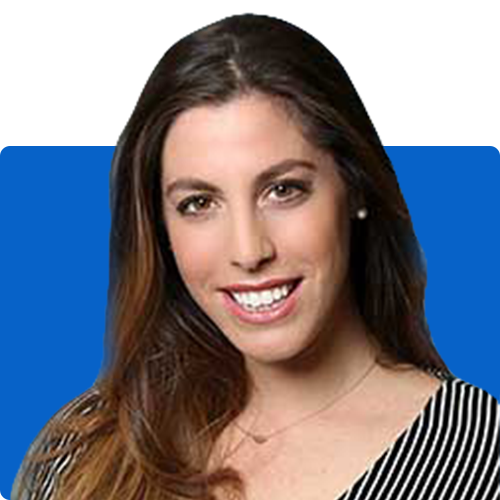 Board-Certified Pediatric Dentist
Dr. Yamila Garber was born in Buenos Aires, Argentina and grew up in South Florida. She completed her undergraduate studies at The University of Florida (GO GATORS!) where she received her Bachelor of Science in Biology. She went on to complete a Masters in Biomedical Science at Barry University. Dr. Garber earned her Doctor of Dental Medicine degree from Tufts University School of Dental Medicine. After Dental School, she completed her pediatric dental residency at NYU Langone Hospital in Tampa, FL.
Dr. Garber is a member of the American Academy of Pediatric Dentistry, American Dental Association, Hispanic Dental Association (HDA), and Florida Dental Association. Dr. Garber enjoys having one of the best jobs in the world and considers herself an advocate for children's oral health. Her practice philosophy includes taking the extra time to get to know each and every one of her patients and making each experience a fun and positive one.
In her free time she enjoys staying active by dancing tango, spending time with her family, and traveling with her husband. Dr. Garber is excited to return to South Florida where she plans on making a positive impact in her community and in the field of dentistry. Dr. Garber truly believes she has the best job in the world! 
Your child's smile is affordable!
Sedation Dentistry for children is affordable at American Pediatric Sedation Center. In accordance with our mission statement, American Pediatric Sedation Center is committed to providing affordable anesthesia services to our patients with a board-certified anesthesiologist. When performing sedation dental treatment with anesthesia, there are two components to the cost: Medical (anesthesia) and Dental fees. A minimal sedation fee covers the medical (anesthesia) part of the procedure, which is used to keep your child feeling calm, comfortable, and safe during their visit. The board-certified anesthesiologists are not in network with any medical insurance and are billed separately for their services. The dental treatment will be covered by your dental insurance based on your dental coverage.
If you have any questions regarding the cost of the medical (anesthesia) services, call our office at (954) 417-1330. We accept most major dental insurance plans to cover your child's dental treatment, including Medicaid, PPO, and HMO plans. Click here to view the list of dental insurance plans accepted at our office.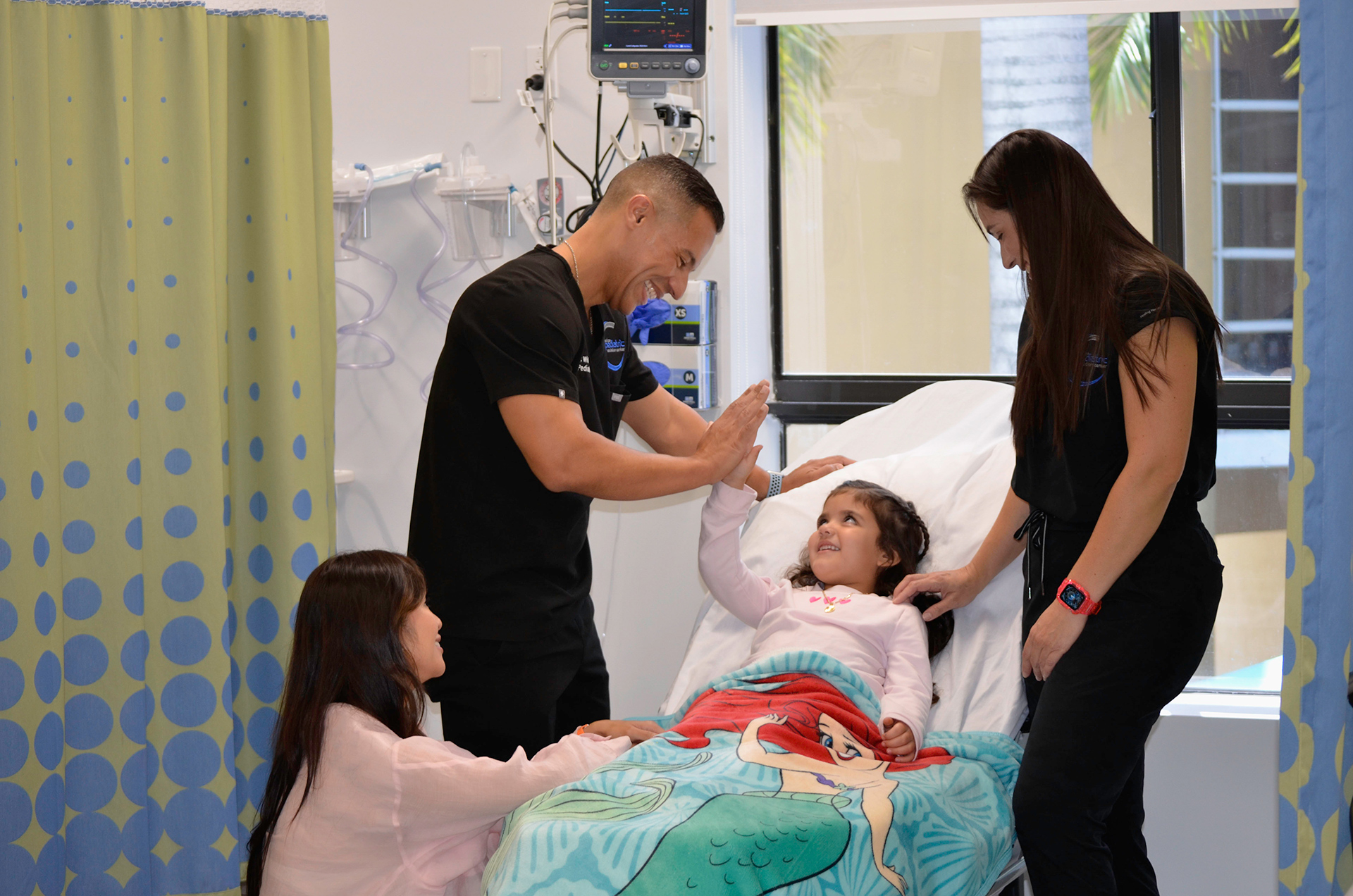 The Proof is in Our Patients
Had a great experience! I my son is five years old and they did a great job working on his teeth when he came back, it looked like he had veneers. They were pearly white and done to perfection. Thank you so much for helping my son and making sure it was a pleasant experience will recommend and definitely will use them in the future.
I highly recommend American Pediatric Sedation Center. The staff and dentists are all professional, caring and helpful. I was very nervous going through the Sedation process, it can be a bit overwhelming. The staff eased my mind, explained the plan of the procedure in detailed ( before, during & after), answered any questioned I had and took the time to reassure me my kids were in good hands. The procedure went smooth and all dental work was completed in 1 visit.
Very professional. Easliy guided us through the treatment plan after they reviewed my son was checked in. Removed many cavities and did the anesthesia under 1 :00 if not sooner. They were very friendly and the Dr was obviously very intelligent when it came to children. My son wasn't as nervous with this dentist as the last one 5 star experience
Serving children in the state of Florida in Pembroke Pines.
We are conveniently located off I-75. Free parking is available.